How To Excel With OTT Content
Businesses both small and large rely on television and video advertising to grow their customer base, increase brand recognition, and drive sales.
While television is extremely effective, it can also be expensive for small businesses on a budget. Luckily, recent trends in consumer activity – particularly among audiences under age 50 – show that there's an exciting medium that is capturing the attention of millions of consumers: Over-The-Top (OTT) content.
What is OTT content, and why is it growing at such a furious pace? Why are huge brands jumping all over this advertising strategy? Most importantly, how can OTT help grow YOUR business?
What Is OTT Content?

Over-the-top (OTT) Content is website content that is distributed over the internet rather than over more traditional media channels. Some examples would include movies and TV shows streamed on Netflix rather than on cable TV, music streamed on Apple Music instead of on the radio, and even phone calls connected via Skype instead of through landline telephone wires.
The rapid growth of streaming video tends to get all the attention, but over-the-top content can technically refer to all of the above. For this discussion, though, the focus will be on video streaming content.
OTT is sometimes distributed free of charge (at least for the consumer). This free distribution of content has become extremely popular in a very short period of time; for good reason. With the rise of smartphones and the affordability of mobile devices and SMART TVs, streaming content has become an essential part of everyday life for millions of consumers around the world.
While traditional media like television and radio aren't going away anytime soon, the truth is that a major shift has occurred in the way that people consume content — and any business that relies on media advertising for driving sales and growing their brand needs to understand this shift and take action to secure their foothold in these evolving patterns of consumer behavior and media distribution.
3 Ways Video Streaming Platforms Make Money
There are three basic methods that streaming content providers use to monetize their content and operate their businesses: SVOD, TVOD, and AVOD.
Some types of content will do well with one method but will bomb with another. And some platforms are experimenting with a blend of two or more of these methods. The methods have their own pros and cons and are not mutually exclusive, so it is reasonable to expect all three to exist for a long time to come.
Subscription-based video-on-demand (SVOD) is one of the most popular methods for monetizing video streaming services. Major media stations like HBO and CBS have jumped headfirst into these new platforms and are even creating SVOD platforms of their own. This model is used by Netflix, Hulu, HBO Now and YouTube Red.
With SVOD, customers sign up for a subscription to the service on a monthly or annual basis and typically have unlimited access to all of the content offered. Some platforms will have more than one tier of subscriptions, with the premium content — such as the newest movie releases — available at a slightly higher cost per billing cycle compared to the standard content subscription.
Many streaming businesses prefer this model because it gives the most stable and predictable flow of income from month to month. Subscribers also enjoy it because they get access to tons of content with one monthly bill, and they can budget their personal spending accordingly.
Transaction-based video-on-demand (TVOD) is the current internet version of pay-per-view (PPV) that has been common with traditional cable television for the past several decades. Customers can purchase or rent individual movies to watch online at their leisure. Some of the content will be permanently unlocked and may be viewed at any time, while cheaper purchases may only allow viewing for 24 hours or some similar period of time.
TVOD works well for customers who don't watch a lot of movies and TV shows online, whether due to budget limitations, busy schedules or lack of interest. Video distributors benefit by making some sales from customers who would otherwise not bother to sign up for an SVOD service, but these sales can be sporadic and highly unpredictable.
The third method is advertising-supported video-on-demand (AVOD). This type of streaming service allows consumers to watch movies and other videos free of charge. They simply download the app or go to the website and watch whatever they want, whenever they want. YouTube is the chief example of free, ad-supported video content, but there are many other video-streaming platforms popping up that monetize with ads too — with and without the user-generated content model.
The company then places advertisements into the content in order to monetize it and gain some revenue. This method nearly mimics the traditional television practice of interrupting shows with commercials every 5-10 minutes or so, except that the ads can be placed at the beginning of the video or can be skipped in order to provide a less invasive experience for the viewer. But that is shifting, especially with premium content, and more videos are featuring invasive ads today compared with 5-10 years ago.
Consumers of all shapes and sizes are growing used to and are even happy to accept invasive ads in order to watch the content they love for free, so AVOD Video Streaming is very popular and attracts consumers from nearly every demographic. It's important to work with an experienced and knowledgeable agency when it comes to running your OTT campaigns, because some types of content will perform well and other types may not. We analyze your results throughout the campaign to ensure your ads are being delivered to the highest capacity.
Some video streaming services are beginning to experiment with a mixture of SVOD and AVOD, offering access to their service for a very low subscription rate and then inserting ads to supplement their revenue.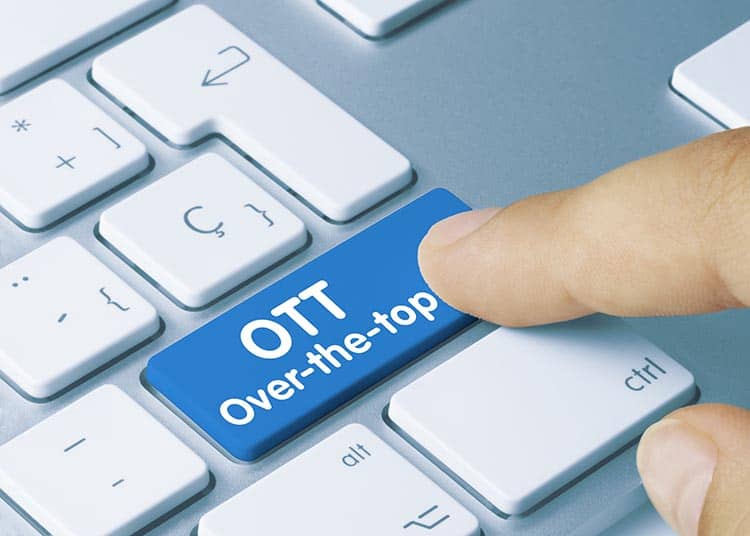 AVOD Advertising Opportunities for Your Business
So what does all of this mean for you as a business owner?
It means that times are changing and new opportunities are opening up for you to advertise your business, get the attention of your target customer base, and grow your brand.
Streaming video is a rapidly-growing market, particularly among millennials and Gen-Z audiences, and the AVOD platforms give you the potential to get your ad content in front of millions of people at every hour of the day and night.
One of the most exciting aspects of AVOD advertising is that you have the ability to have your ads targeted to your chosen demographics with much greater precision and consistency than is possible with traditional cable TV. This gives you and your marketing team unbelievable control over who sees your advertisements.
OTT is the kind of marketing strategy that we get really excited about! From reaching an extensive audience to driving profits to set your brand apart, we hope you'll find it exciting, too!
If your business is looking for ways to reach more of your audience at a higher rate of engagement, then creating streaming ads and launching an OTT campaign may be the answer. There is an opportunity for businesses to position themselves as leaders in this up-and-coming marketing medium, and NLA Media is here to help you succeed.