Since regular network broadcasts began in 1947, television has been the single most powerful means of communicating on a mass level.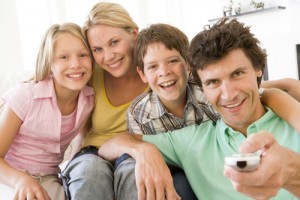 Nielsen Media Research shows today's households spend more time with the television than with any other medium. Today, an average household has the television on over 9 hours per day, and adults 18 and older spend over 5 hours per day watching TV. When comparing the amount of time adult consumers spend watching television to the amount of time they spend with other media, television wins out in every single demographic category.


Television advertising remains the most cost effective and efficient way to get your message out to the masses. However, using this medium involves navigating complex systems, including budgetary limits, negotiating local and national media markets, and market and ad placement research, all above and beyond production of the media itself. No matter the medium, ongoing market and demographic analysis is vital to a successful advertising campaign. Being aware of changing shifts and trends helps our clients utilize their advertising dollars so they can achieve the best outcomes – increased revenue and clientele. By employing a variety of television commercial lengths and formats, we can effectively reach our client's target demographic. TV buying is complicated. Newell Ledbetter Advertising, Inc. makes using broadcast television advertising simple and successful. Since 1996, we have a proven track record of eliminating the pitfalls and mistakes businesses often make when using more complicated media.
Contact Newell Ledbetter Advertising, Inc. today for a complimentary consultation and to learn more about how Newell Ledbetter Advertising can increase your business's bottom line.