Colorado Springs Best Advertising Agency
Honesty and integrity.  Our success depends on your success.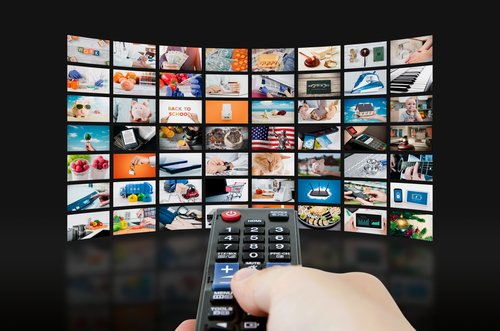 TV Advertising
Television remains the single most powerful advertising medium for reaching mass audiences.
Radio Advertising
Radio advertising is a spectacular way to create a theater of the mind. You can "see it" on the radio!
Digital Marketing
Internet media offers untapped potential where everything is possible.
Here's what our marketing clients have to say!
Newell Ledbetter Advertising is definitely a five star company that takes great pride in helping their clients present strong SEO presence, social media marketing, and much more. They build strong relationships with clients and want to help them succeed as much as possible. I had a wonderful time working for this company and strongly recommend their services to help take your business to the next level!
I've been working with NLA for over a year now. Zach and the rest of the team a very easy to work with. You don't win best Ad Agency in Colorado Springs without being good at what you do. I highly recommend working with NLA if you're in need of marketing services for your business!
Newell Ledbetter is absolutely FANTASTIC!! They are always available when we need their assistance. Couldn't even imagine life without Ms. Kyla!! She will always go above and beyond to be certain that we are taken care of and will work around the clock to get what we need!! Thank you FOR BEING SO GREAT!! 🙂
We're in our second year working with NLA, and we are very pleased! Zach and Kyla are very fun, friendly, easy to work with and very professional as well. They return messages and emails promptly, they check in regularly to make sure we're getting the results we want and they're quick to come up with ideas to improve our ads. Couldn't be happier!
I have had an amazing experience working with this agency as an Account Executive for the top cluster of radio stations. They take the time and effort to make sure their clients get the advertising needs they
We specialize in using the powerful advertising mediums of broadcast television, cable, radio, and internet.
We have the expertise and long-standing industry experience to determine and place the right media for your particular business. For more than two decades we have been successful in aiding clients across the country with their advertising needs. We can do the same for you.
We also have the experience to negotiate competitive rates that show you a favorable return on investment. Our services also encompass the creative side of television and radio commercials. We have a history of writing and producing cost-effective, award-winning ads. We have produced over 1,000 television and radio commercials.
If your business is in need of a more productive, responsive website we can help you develop it for your business. We also offer search engine optimization, search engine marketing, social media marketing, and reputation management.
You will be able to build your business using our marketing expertise. Our goal is long-term client satisfaction with successful marketing and advertising strategies.